When: Sunday, October 8, 3 PM
TEACHERS! Let's hang out and NOT talk about school. Instead, let's relax in the loft and talk about new and compelling books. Let's read, bond, and support one another because this teaching thing is hard work!
This month we are reading The Weight of Blood by Tiffany D. Jackson. Teachers Only Book Club will meet at 3 PM, on Sunday, October 8.
When Springville residents—at least the ones still alive—are questioned about what happened on prom night, they all have the same explanation . . . Maddy did it.
An outcast at her small-town Georgia high school, Madison Washington has always been a teasing target for bullies. And she's dealt with it because she has more pressing problems to manage. Until the morning a surprise rainstorm reveals her most closely kept secret: Maddy is biracial. She has been passing for white her entire life at the behest of her fanatical white father, Thomas Washington.
After a viral bullying video pulls back the curtain on Springville High's racist roots, student leaders come up with a plan to change their image: host the school's first integrated prom as a show of unity. The popular white class president convinces her Black superstar quarterback boyfriend to ask Maddy to be his date, leaving Maddy wondering if it's possible to have a normal life.
But some of her classmates aren't done with her just yet. And what they don't know is that Maddy still has another secret . . . one that will cost them all their lives.
Purchase a copy to read, or grab it from the library, and join us October 8, for a thoughtful and entertaining discussion about The Weight of Blood by Tiffany D. Jackson. This book club is free to anyone who wishes to participate. No registration necessary.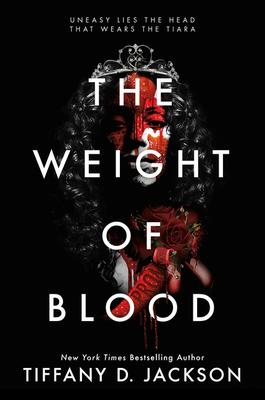 Dates and books of upcoming 2023 Teachers Only Book Club:
Previous Book Club Selections