Did you know you can reserve our loft space for your book club or private event?
It's all the benefits of meeting in a gorgeous living room without the need to actually clean your home!
Currently, our Loft can hold up to 10 people. If you'd like, Dog-Eared Staff is able to rearrange the furniture into a circle for easier discussion.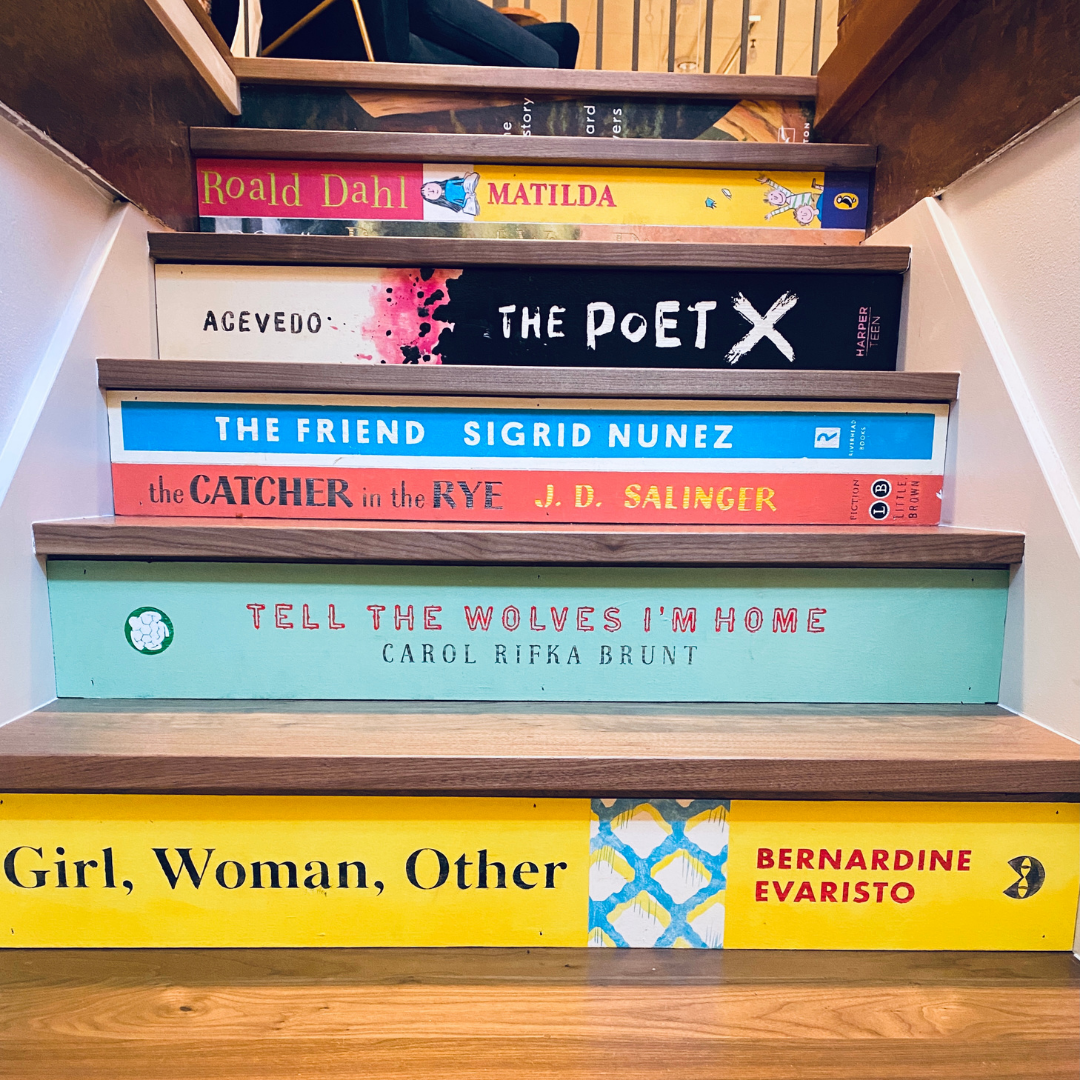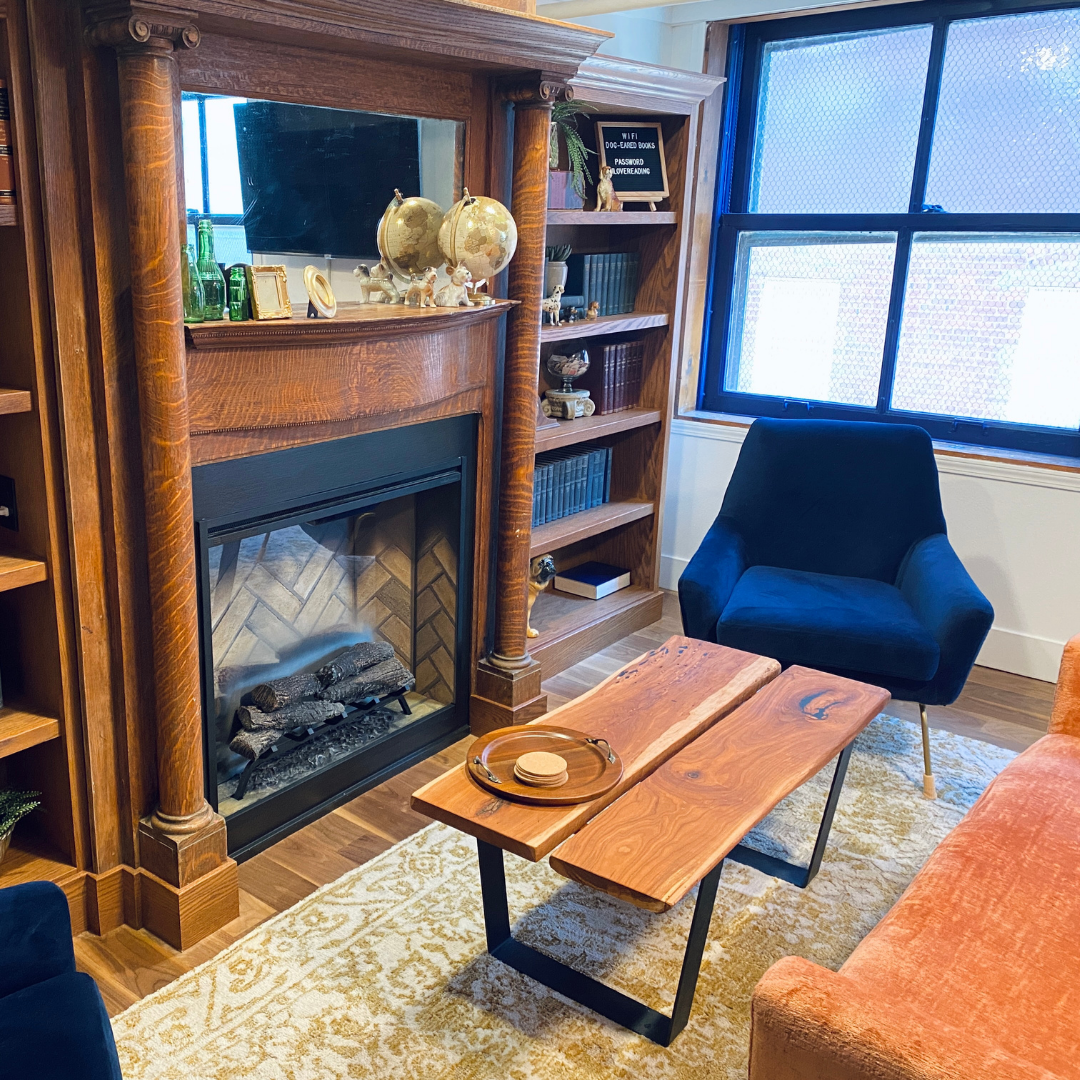 Interested in hosting your book club?
If you order your book for the month with us (6 books or more)…
Each member of the book club will get 10% off your book
The first hour of your meeting in the Dog-Eared Loft is a steal!

If your meeting is during store hours, your first hour is free
If your meeting is after-hours, your first hour is half off
You are welcome to come and meet outside of a reserved time, we are just unable to guarantee the space will be available.
To reserve the Loft space during store hours is $25 per hour.
To reserve the Loft space after store hours is $50 per hour so we can staff employees during your time.
To learn more, contact our events coordinator us at dogearedevents@gmail.com.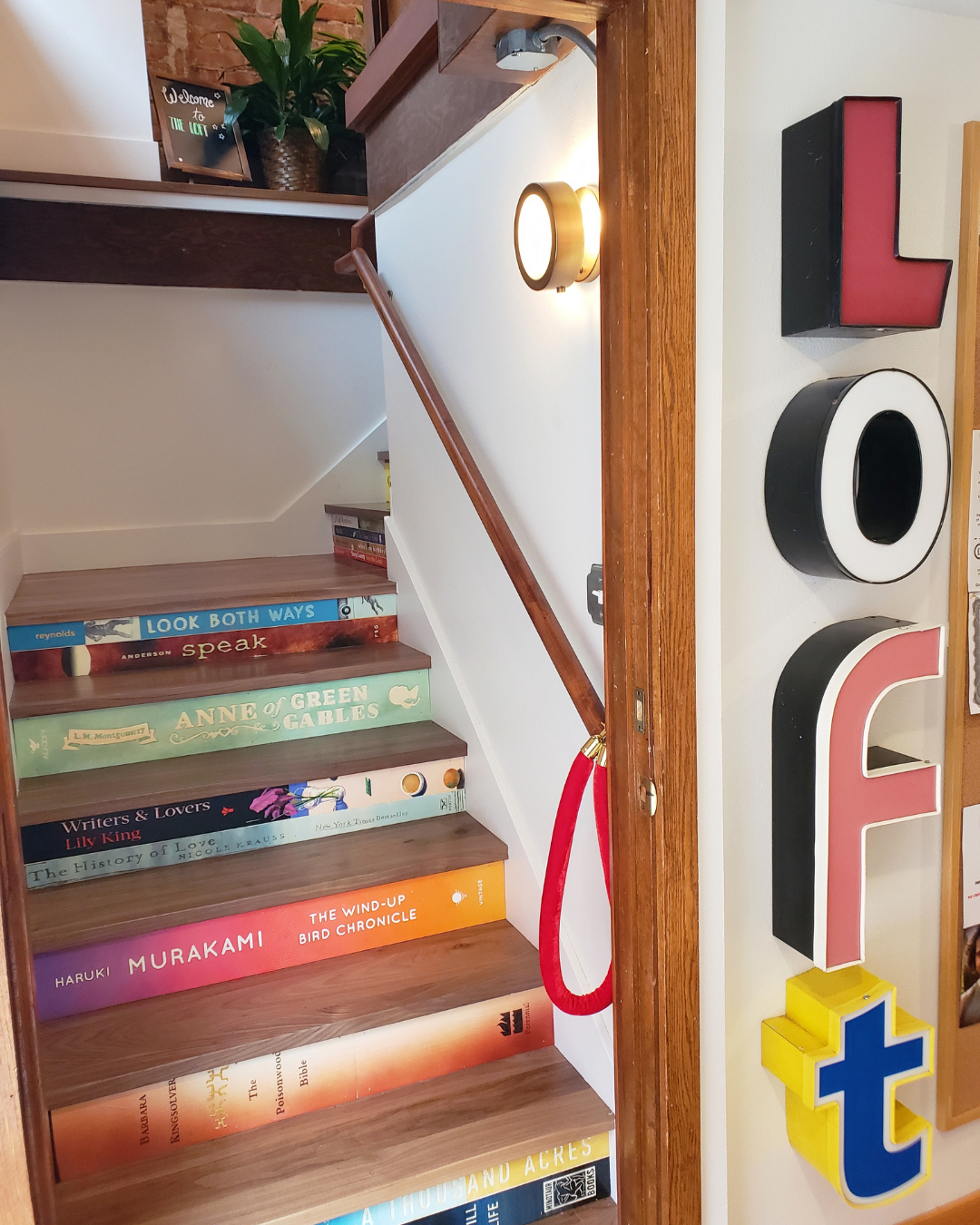 "Until I feared I would lose it, I never loved to read. One does not love breathing."
― Harper Lee, author of To Kill A Mockingbird