Between the Covers Book Club
When: Saturday, February 25, 7 PM
Dog-Eared's "Between the Covers" Book Club is a celebration of all things rom-com led by one of the genre's greatest fans, DeAnn. With a new pick each month, swooning has never been so much fun.
Lunar Love by Lauren Kung Jessen
This month we are reading Lunar Love by Lauren Kung Jessen! The Between the Covers book club will meet at 7 PM on Saturday, February 25.
Did you miss the discussion last month due to snow? Come early at 6:30 to chat about Thank You For Listening by Julia Whalen.
Always a matchmaker, never a match…
Olivia Huang Christenson is excited-slash-terrified to be taking over her grandmother's matchmaking business. But when she learns that a new dating app has made her Pó Po's traditional Chinese zodiac approach all about "animal attraction," her emotions skew more toward furious-slash-outraged. Especially when L.A.'s most-eligible bachelor Bennett O'Brien is behind the app that could destroy her family's legacy . . .
Liv knows better than to fall for any guy, let alone an infuriatingly handsome one who believes that traditions are meant to be broken. As the two businesses go head to head, Bennett and Liv make a deal: they'll find a match for each other—and whoever falls in love loses. But Liv is dealing with someone who's already adept at stealing business ideas… so what's stopping him from stealing her heart too?
Purchase a copy to read, or grab it from the library, and join us at Dog·Eared Books at 7 PM on Saturday, February 25, to discuss the book with book club host DeAnn! This book club is free to anyone who wishes to participate, no registration necessary.
Dates and books for upcoming 2023 Between the Covers Book Club gatherings:
Content Warnings for Between the Covers Book Club 2023
Content Warnings for Thank You For Listening
Content Warnings for Lunar Love
Content Warnings for Secretly Yours
Content Warnings for Take the Lead
Content Warnings for Yours Truly
Content Warnings for True Love Experiment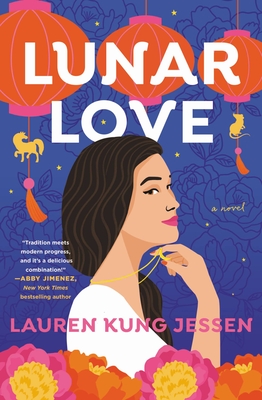 Do You Listen to Podcasts?
This is the Between the Covers Podcast, with hosts DeAnn Malone and Rachel Trainum. In our podcast we'll chat about our favorite rom-com reads, the book pick for the Between the Covers book club at Dog-Eared Books in Ames, IA and the tropes that go with the book we're currently reading. And much more! Between the Covers podcast will be bi-weekly, with one episode covering the current rom-com trope topic and the next discussing the book club read. And on occasion we will have bonus episodes where you can hear us talk about more in the rom-com world.
We hope you listen and read along with us!
Available on Spotify & Apple Podcasts.
Previous Book Club Selections