Thrills & Chills Book Club
When: June 20, 2023 | 6 PM
Thrills & Chills is the book club you'll want to join if you love a bit of spookiness while reading. It's led by Jordan, a fan of all types of mystery and thriller novels. Explore the mystery/thriller genre with each read in this chilling but super chill book club.
This month we are reading The Stranger Diaries by Elly Griffiths. The Thrills & Chills book club will meet at 6 PM, on Tuesday, June 20.
Clare Cassidy is no stranger to murder. A high school English teacher specializing in the Gothic writer R. M. Holland, she teaches a course on it every year. But when one of Clare's colleagues and closest friends is found dead, with a line from R. M. Holland's most famous story, "The Stranger," left by her body, Clare is horrified to see her life collide with the storylines of her favourite literature.
To make matters worse, the police suspect the killer is someone Clare knows. Unsure whom to trust, she turns to her closest confidant, her diary, the only outlet she has for her darkest suspicions and fears about the case. Then one day she notices something odd. Writing that isn't hers, left on the page of an old diary: "Hallo, Clare. You don't know me."
Clare becomes more certain than ever: "The Stranger" has come to terrifying life. But can the ending be rewritten in time?
Purchase a copy to read, or grab it from the library, and join us for discussion at Dog-Eared Books at 6 PM, on Tuesday, June 20. This book club is free to anyone who wishes to participate, no registration necessary.
Content Warnings for Thrills & Chills Book Club 2023
Content Warnings for The Stranger Diaries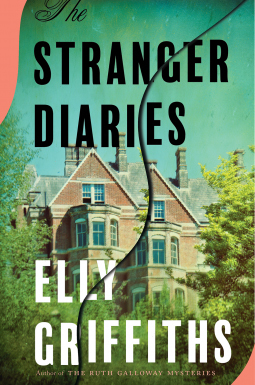 Dates and books of upcoming 2023 Thrills & Chills Book Club gatherings: 
Previous Book Club Selections