Good Books Young Troublemakers Book Club for Middle School Students
When: Saturday, June 24, at 4 PM
Where: Dog-Eared Books loft
"Never, ever be afraid to make some noise and get in good trouble, necessary trouble." – Congressman & civil rights activist John Lewis
Not only are books fun, but some stories can also help us learn how to think about injustice, use our voices–and be good troublemakers! Join Tanvi and Lou to chat about Invisible by Christina Diaz Gonzalez.
Registration is required for the Good Books Young Troublemakers Book Club.
How can you be yourself when no one sees the real you?
Five students meet in the school cafeteria when they're forced to complete their school community service hours.
There's Jorge: the brain
Sara: the loner
Dayara: the tough kid
Nico: the rich kid
And Miguel: the athlete
They immediately know that they have nothing in common with each other… even though their school administration has decided that they all belong together.
None of the kids wants to be there, and each has their own issues they're dealing with in their life outside of school. But when they encounter someone who truly needs their help, they might just be able to come together to work as a team—and help their community—after all.
The June book club pick was sponsored by a community member. But you are welcome to pick up a free copy, purchase a copy to read, or grab it from the library, and join us at Dog-Eared Books, Saturday, June 24, at 4 PM, for the book discussion.
Registration is required each month to participate in the book club. Seats are limited to 10 participants; register today to save a seat.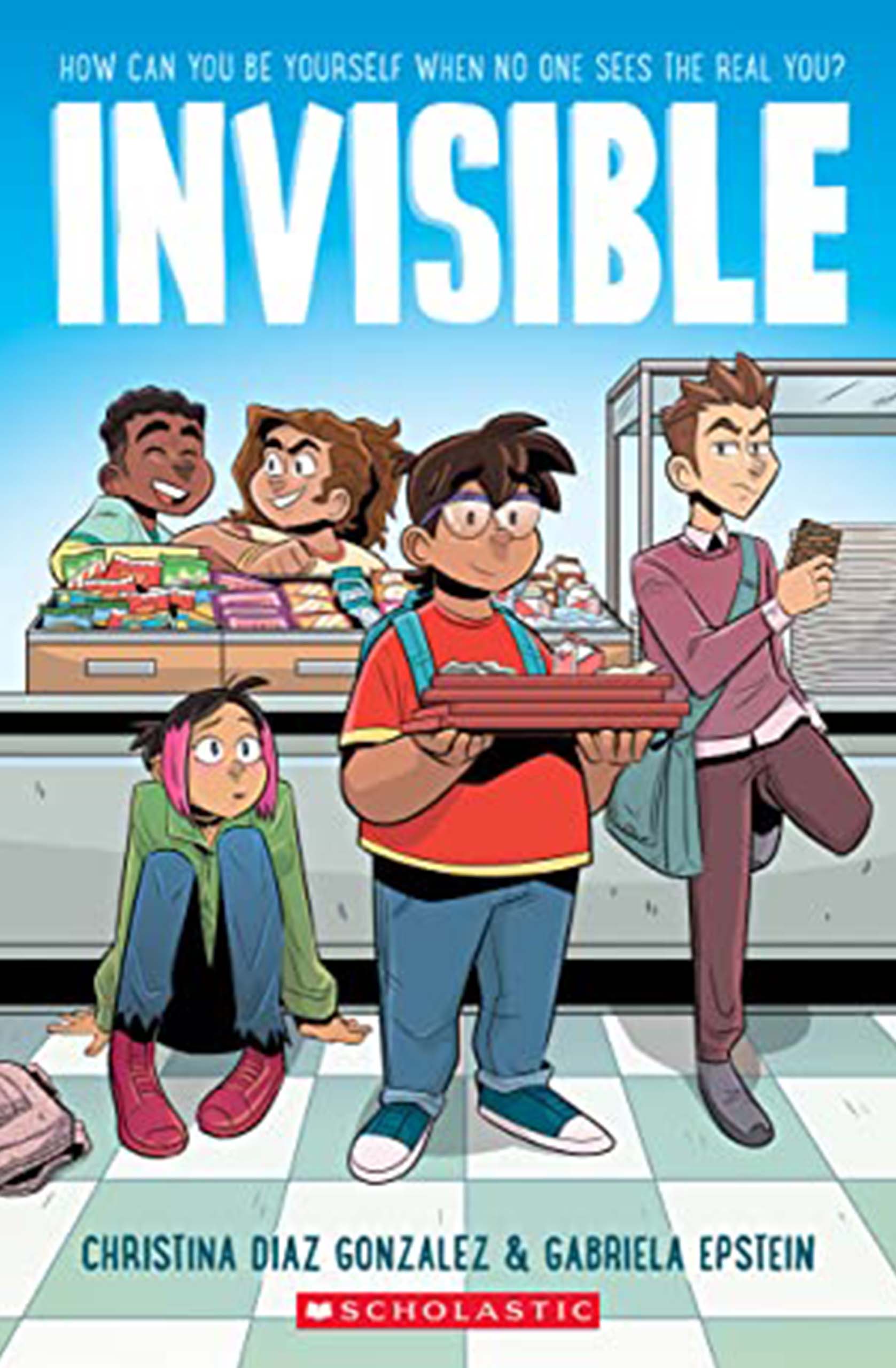 Dates and books for upcoming Good Trouble Book Club 2023 gatherings:
June 24 at 4 PM
Invisible by Christina Diaz Gonzalez sponsored by a community member
July 22 at 4 PM
Maizy Chen's Last Chance by Lisa Yee sponsored by a community member
August 26 at 4 PM
The Gray by Chris Baron sponsored by a community member
</tr
September 23 at 4 PM
Do the Work! by W Kamau Bell & Kate Schatz sponsored by a community member
October 28 at 4 PM
The Parker Inheritance by Varian Johnson sponsored by a community member
November 18 at 4 PM
We Still Belong by Christine Day sponsored by a community member
December 16 at 4 PM
The Unlovable Alina Butt by Ambreen Butt-Hussain sponsored by a community member
Previous Book Club Selections