It's Russian Lit! Book Club
When: Sunday, October 22, 2 PM
"Russian" to a good book! 😉 Winston Churchill once described Russia as "a riddle, wrapped in a mystery, inside an enigma." Now is a great time to engage with Russian literature; these works can help us understand the long suffering of the Russian people under their oppressive governments, as well as their culture. Many of the Russian writers the club will read were directly opposed to and persecuted by their government, and they can give us context for our current world as well as a damn good story. If you have even the slightest interest in understanding the complexity or Russia's culture, this book club is for you.
We will be reading both seminal Golden Age classics (Tolstoy, Dostoevsky, Turgenev) and lesser known works, both old and modern. This club will only be reading fictional works – while Russian history can be equally as compelling, it will not be the focus.
This month we are reading Metro 2033 by Dmitry Glukhovsky. It's Russian Lit book club will meet at 2 PM, on Sunday, October 22.
Set in the shattered subway of a post apocalyptic Moscow, Metro 2033 is a story of intensive underground survival where the fate of mankind rests in your hands.
The year is 2033. An entire generation has been born and raised underground, and their besieged Metro Station-Cities struggle for survival, with each other, and the mutant horrors that await outside. Artyom was born in the last days before the fire. Having never ventured beyond his Metro Station-City limits, one fateful event sparks a desperate mission to the heart of the Metro system, to warn the remnants of mankind of a terrible impending threat. His journey takes him from the forgotten catacombs beneath the subway to the desolate wastelands above, where his actions will determine the fate of mankind.
Purchase a copy to read, or grab it from the library, and join us October 22, for an engaging discussion about Metro 2033 by Dmitry Glukhovsky. This book club is free to anyone who wishes to participate. No registration necessary.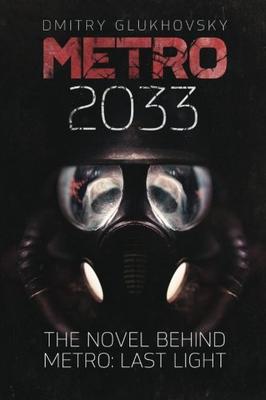 Dates and books of upcoming 2023 It's Russian Lit! Book Club:
October 22 at 2 PM
Metro 2033 by Dmitry Glukhovsky
November 26 at 2 PM
Laurus by Eugene Vodolazkin
January 28 at 2 PM
Zuleikha by Guzel Yakhina
February 25 at 2 PM
Homo Zapiens by Victor Pelevin