When: June 26, 2022 | 5 PM
Women From Other Worlds Book Club explores the contemporary work of female authors of fantasy and sci-fi. Historically underappreciated in the genre, these writers are now doubtlessly some of its greatest leaders.
This month we are reading The Genesis of Misery by Neon Yang. The Women From Other Worlds book club will meet at 5 PM, on Monday, June 26.
This is the story of Misery Nomaki (she/they) – a nobody from a nowhere mining planet who possesses the rare stone-working powers of a saint. Unfortunately, these saint-like abilities also manifest in those succumbing to voidmadness, like that which killed Misery's mother. Knowing they aren't a saint but praying they aren't voidmad, Misery keeps quiet about their power for years, while dreaming and scheming up ways off their Forge-forsaken planet.
But when the voice of an angel, or a very convincing delusion, leads Misery to the center of the Empire, they find themself trapped between two powerful and dangerous factions, each hoping to use Misery to win a terrible war.
Still waiting to be convinced of their own divinity and secretly training with a crew of outlaws and outcasts, Misery grows close to a rebel royal, Lady Alodia Lightning, who may know something of saints and prophecy herself. The voice that guides Misery grows bolder by the day, and it seems the madness is catching…
Purchase a copy to read, or grab it from the library, and join us for discussion at Dog-Eared Books at 5 PM, on Monday, June 16. This book club is free to anyone who wishes to participate, no registration necessary.
Content Warnings for Women From Other Worlds Book Club 2023
Content Warnings for The Genesis of Misery
Content Warnings for The Adventures of Amina al-Sirafi
Content Warnings for The Terraformers
Content Warnings for The Weaver and the Witch Queen
Content Warnings for Camp Zero
Content Warnings for The Phoenix King
Content Warnings for The Deep Sky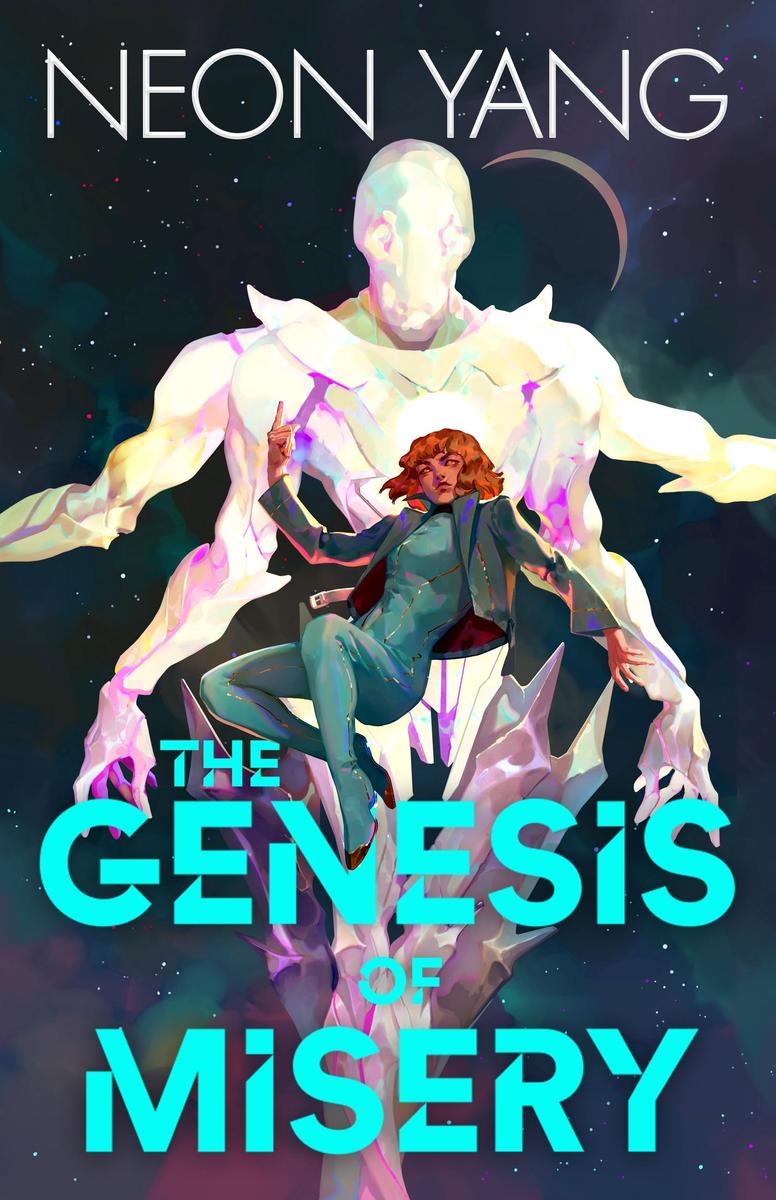 Dates and books of upcoming 2023  Women From Other Worlds Book Club gatherings: 
Previous Book Club Selections